Our friends
T-COOR retains speed and flexibility by partnering with existing charities and non-profits who get our clothing into the hands of those who need it. Fast.
Out of the cold
(Please visit/help local centers in your area)
Eastminster
310 Danforth Ave.,
Toronto, Ontario,
M4K 1N6
ve'ahavta
Unit D, 200 Bridgeland Avenue, Toronto,
Ontario, M6A 1Z4
info@veahavta.org
www.veahavta.org
416 964 7698
Good Shepherd Ministries
412 Queen Street East,
Toronto, Ontario,
M5A 1T3.
www.goodshepherd.ca
416 869 3619
CRC CITY STREET OUTREACH
40 Oak Street 35 Brian Peck Crescent,
Toronto, Ontario, M5A 2C6 Toronto, Ontario M4G 4J7
www.tcrc.ca www.citystreetoutreach.org
416-363-4234 416-834-7736
DRESS YOUR BEST/DRESS FOR SUCCESS SOCIETY OF ST. VINCENT DE PAUL RED DOOR SHELTER
5150 Yonge Street, Concourse Level Our Lady Of Lourdes 21 Carlaw Avenue,
Toronto, Ontario, 41 Earl Street Toronto, Ontario,
M2N 6L8 Toronto, Ontario M4Y 1M4 M4M 1C8
www.dressyourbest.ca 416 924 4905 www.reddoorshelter.ca https://toronto.dressforsuccess.org/ 416 915 5671
The Eastminster location has helped countless people in need during the cold winter months. They serve meals, provide shelter and clothing from November to mid-April each year.
http://www.eastminsteruc.org/out-of-the-cold/
https://dixonhall.org/housingservices/ootc/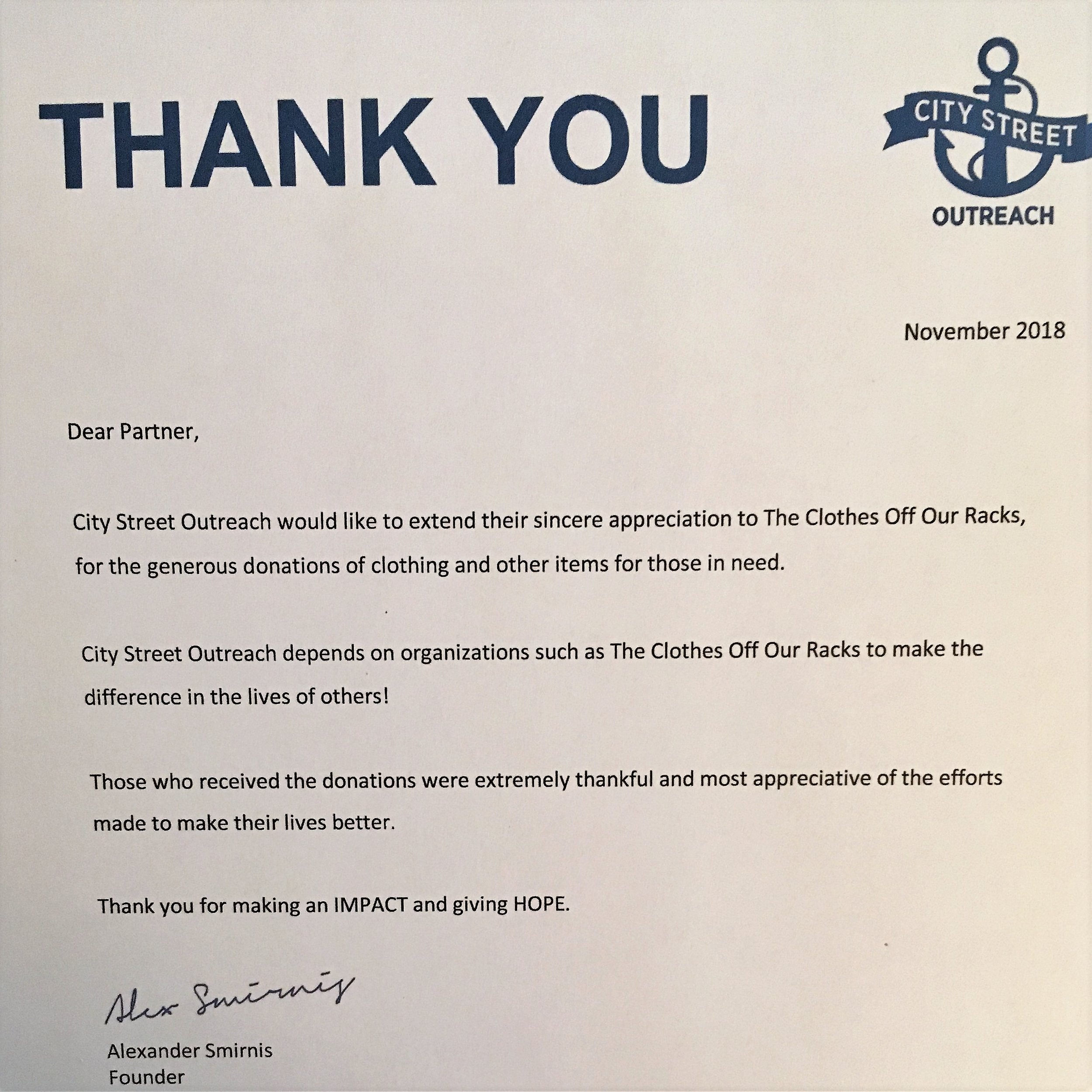 City Street Outreach has been able to make a positive difference in the lives of many with their services - including food and clothing - on the street and in housing areas of those in need.
www.citystreetoutreach.org